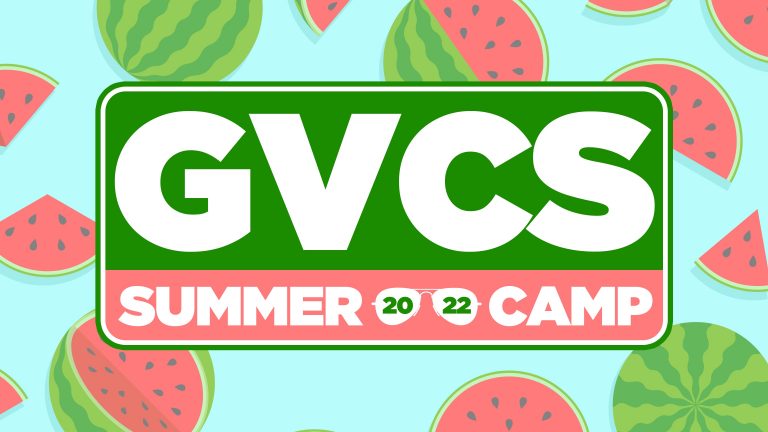 GVCS Summer Camp is for kids going into 1st-8th Grade this fall!
Schedule & Details
April 4-30: Early Registration ($50)
May 1: Regular Registration Begins ($100)
May 23: First Day of Summer Camp
May 30: Campus Closed (Memorial Day)
July 4: Campus Closed (Independence Day)
August 4: Last Day of Summer Camp
August 5: Teacher Inservice/No SafeKey
Camp Cost: $30/day/student
Camp Times: 6am-6pm (recommended drop off before 9am and pick up after 3pm)
Camp Shirts
Each child will receive 1 free t-shirt. Please keep in mind your child will go on roughly 1 field trip per week. Additional shirts may be ordered upon registering for summer camp for an additional $11 per shirt. No late orders will be accepted.
What to expect?
Themed weeks with fun activities each day! (Video Game Week, Superhero Week, and All Water Week are just a few!)
On campus field trips such as petting zoos, bounce houses, and water slides
Off campus field trips such as movie theaters and trampoline parks
Fun games, activities, and crafts on campus each day
Daily Devotions, Daily Prayer, and Weekly Chapels
Water Slides, Jump Houses, and Gamer's Den
What should I bring daily?
Backpack
Water Bottle
Sack Lunch
What should I bring on field trip days?
Backpack
Water Bottle
Sack Lunch
Summer Camp T-shirt
Appropriate Footwear
Bathing suit, towel, and sunscreen (water days only)
Questions & Note
GVCS Summer Camp Coordinator: Michael Norris
All new student registrations require a full business day to be processed.