Music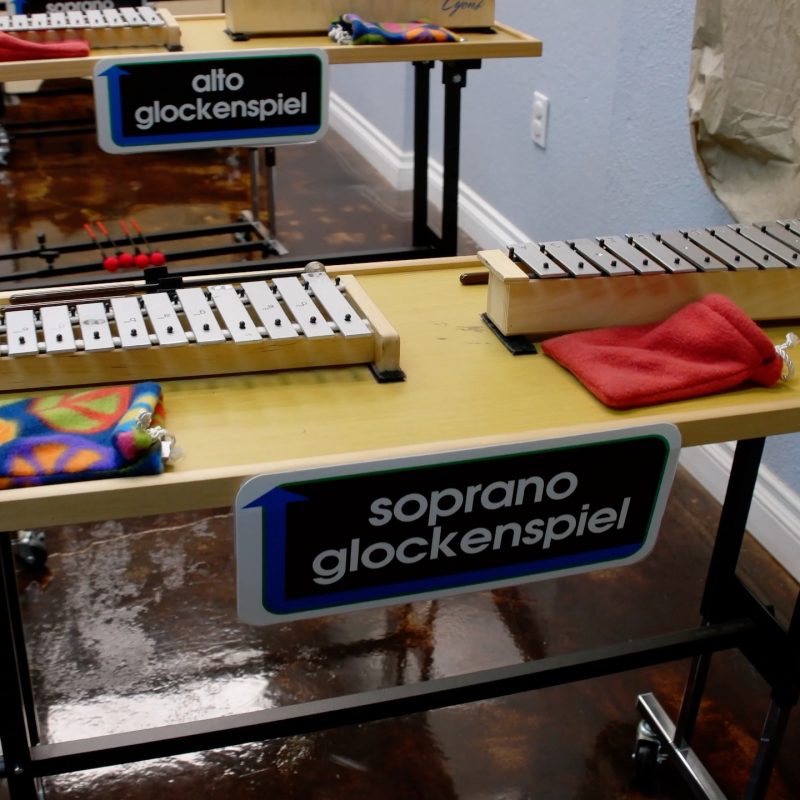 Elementary Music classes explore the elements of music through singing, rhythm instruments, mallet percussion, general music theory and history, and movement.
Orff-Schulwerk techniques taught in all grade levels reinforce these concepts while encouraging creativity and expression.
Students begin with simple rhythmic and melodic patterns and activities in Kindergarten, and build upon those skills through 5th Grade.
Recorders are utilized in 4th and 5th Grade to enhance note reading and ear training abilities, and prepare students for Jr. High ensemble options.
Each week, students learn about a different composer or musician whose birthday falls that month. A variety of time periods, genres, and countries are covered, emphasizing that God has gifted musicians all over the world and throughout the centuries.
Students learn and share the joy of musical and theatrical performance in the annual Christmas Programs. In the second semester, 3rd graders learn how to work and perform as a choir. In addition to Music Class, GVCS 4th and 5th graders have the opportunity to join the Bel Canto (translated means "Beautiful Singing") Choir, which practices once a week before school.
The goal of the Music program is for students to appreciate that music is an exciting part of God's Creation that can be enjoyed by all ages and skill levels. We are excited to share God's gift of music with the students at GVCS!
Art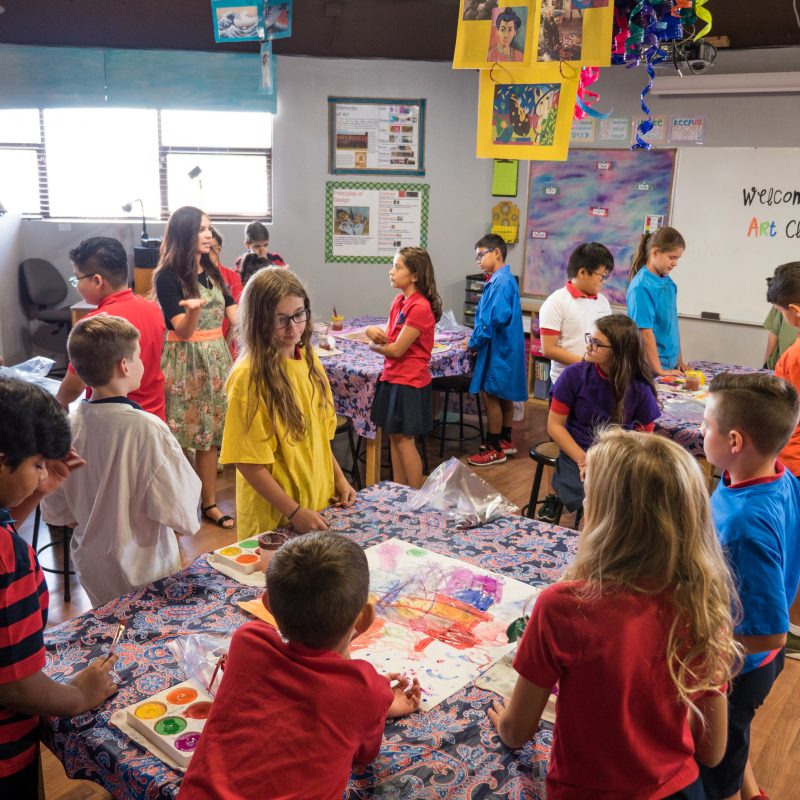 Students will explore different art media and techniques such as painting, drawing, ceramics and printmaking.
During this  step-by-step instruction class, students will learn how to follow direction and create their own artwork.
Lessons will include Art History, The Elements of Art and Principles of Design. Students will have the opportunity to showcase their artwork toward the end of the year in the GVCS Art Festival.
They will also have the opportunity to compete against other schools in the ACSI Art Festival.
Computers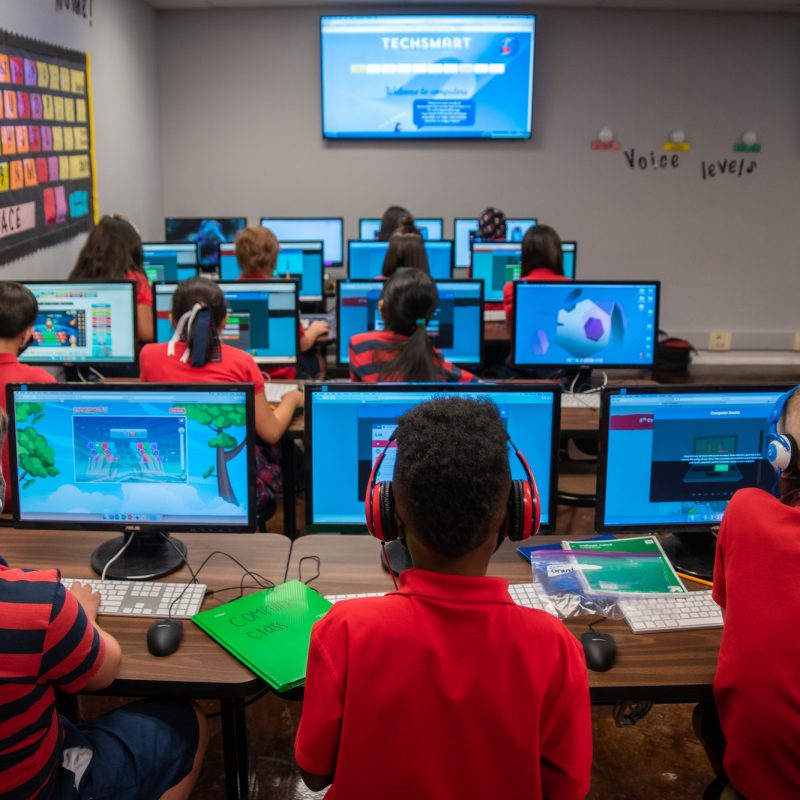 Computer class in GVCS covers a vast range of knowledge that allow kids to apply computer skills in all learning aspects.
Starting off in Kindergarten, students learn computer basics that allow them to become familiarized with dragging, clicking and typing; online activities covering subjects from phonics to science allow them to reinforce concepts learned in class as well as developing computer skills.
Coding is an essential part of computer class; starting from 1st grade all the way through 5th grade; students will learn coding language while solving puzzles and practicing some of their problem solving skills.
Microsoft Office programs such as Word, Excel and PowerPoint are used to develop typing and motor skills in students starting off in 2nd grade. Learning to do research, gather information and develop research projects are some of the things learned in computer class for 3rd-5th grade. Such skills are combined and applied with basic computational skills previously learned.
Here at GVCS internet and user safety is very important therefore, discussions and online activities will cover grade level internet safety throughout the school year.
Physical Education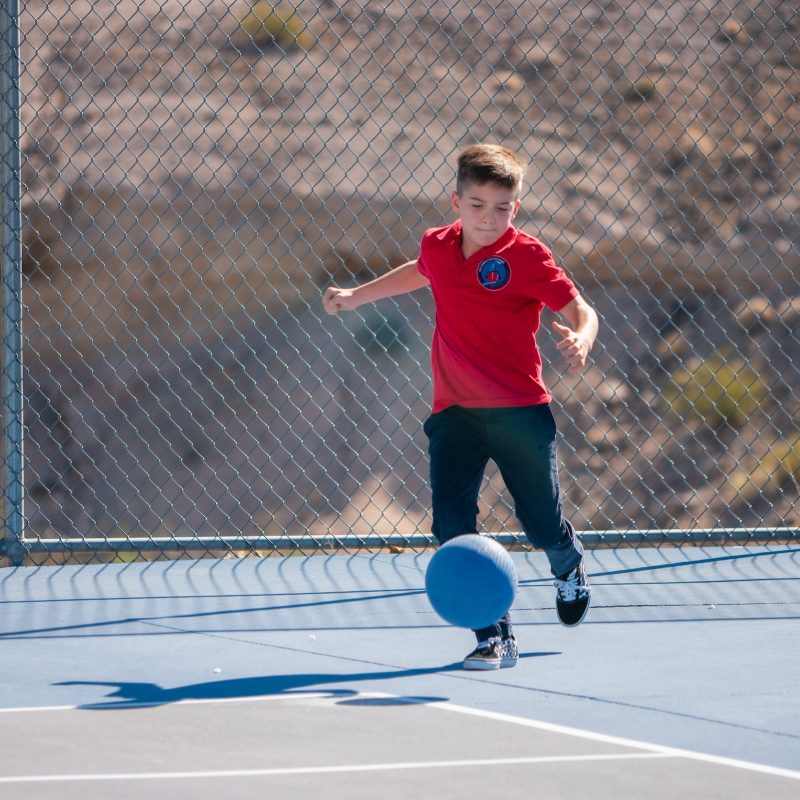 Our elementary physical education program teaches the importance of daily exercise, individual growth and working together as a community while making everything we do for God.
Students based on their grade level will learn specific sports/activities throughout this school year.
Kindergarten and 1st grade
Kickball
Soccer
Basketball
Hockey
Physical fitness
Volleyball
Soccer
Basketball
Hockey
Kickball
Physical fitness
Throughout the school year every student will be challenged in their own way. Such as working together in a team setting, building character, and most importantly glorify god by taking care of our bodies and health.